We all enjoy making our homes individual, unique and that can mean having shapes and sizes which are out of the ordinary. But the search for something original shouldn't mean we have to sacrifice style.
Which is why Luxaflex® have a wide range of stunning options for windows and doors in all shapes and sizes – still offering superb light control and just the right levels of privacy.
Arches
It doesn't matter if you don't know your stationary arch from your extended, or your half or quarter circle from your perfect or imperfect. We've successfully dressed every eyebrow and gothic arch we've ever been faced with and everything in between.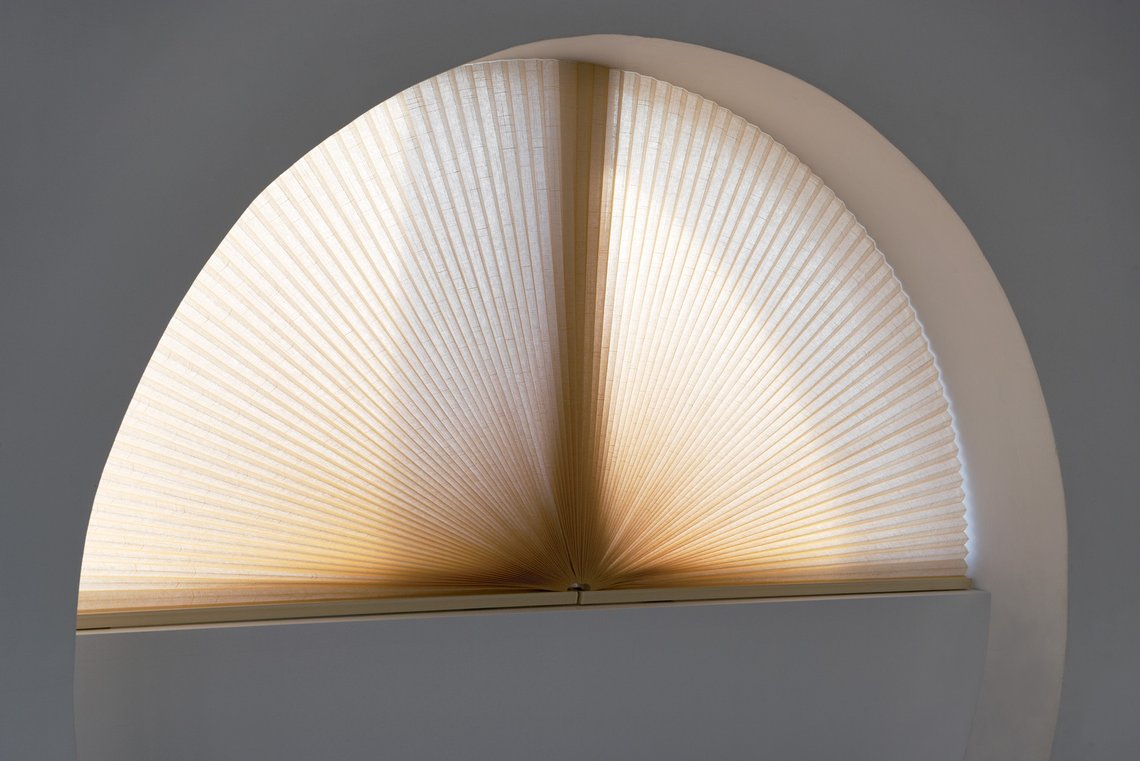 Angles
We'll sort out the geometry, you just concentrate on finding a style you love.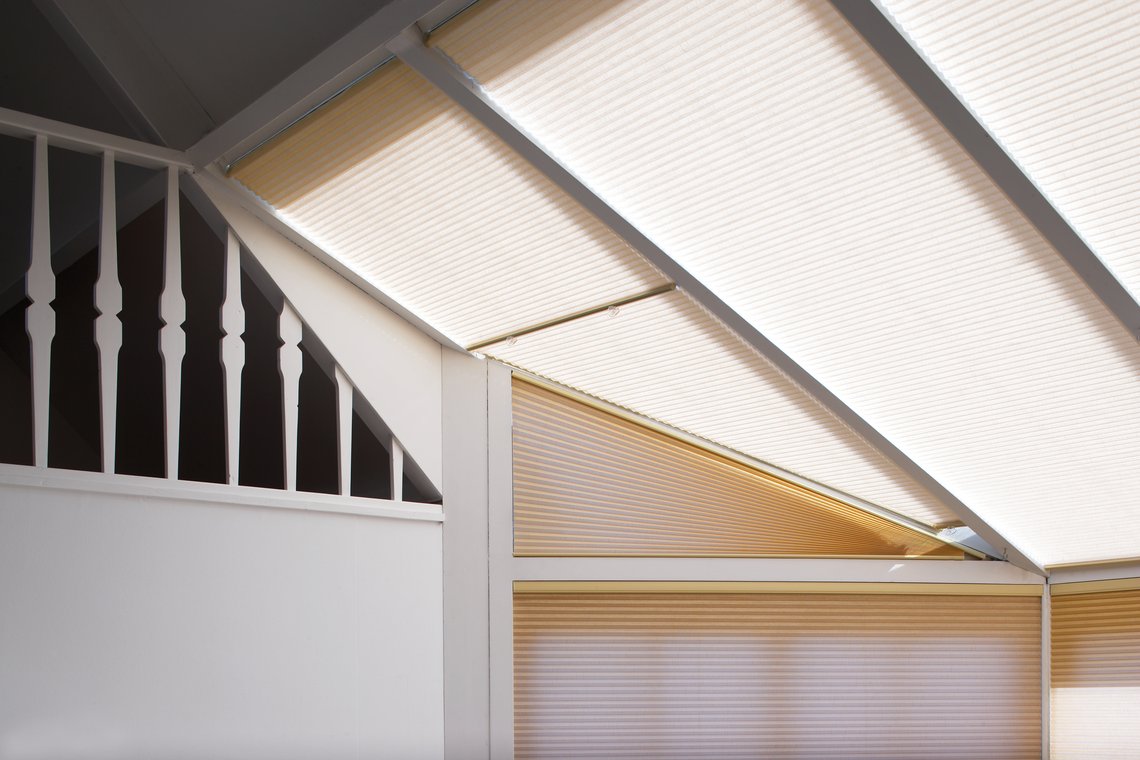 Trapezoids
Basically these are windows with only one pair of parallel sides (usually the top and bottom). But, just because the window is out of the ordinary doesn't mean your shade or blind can't be extraordinary.
Circles and Ovals
However unique the window shape, we will find a beautiful shade or blind to complement it.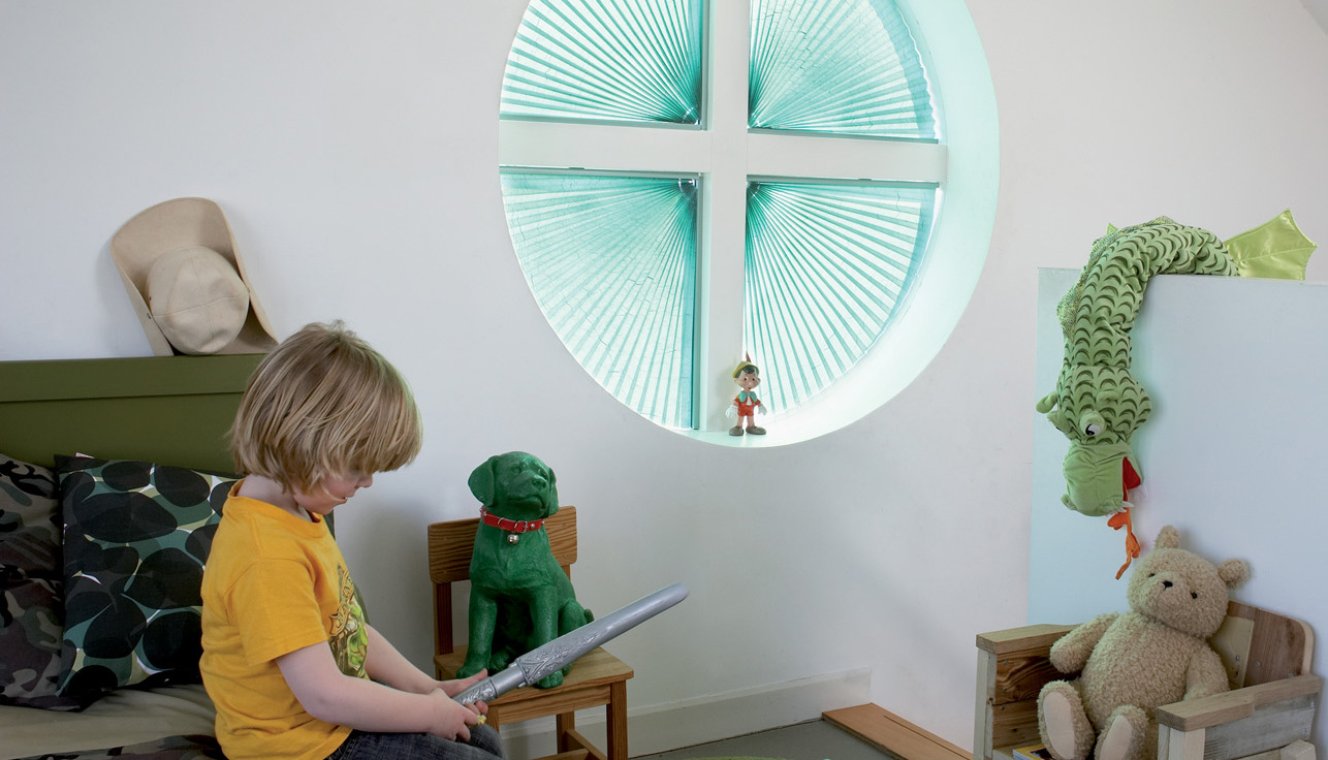 Bay and Corner Windows
Each part of the window is treated independently, measured precisely and fitted expertly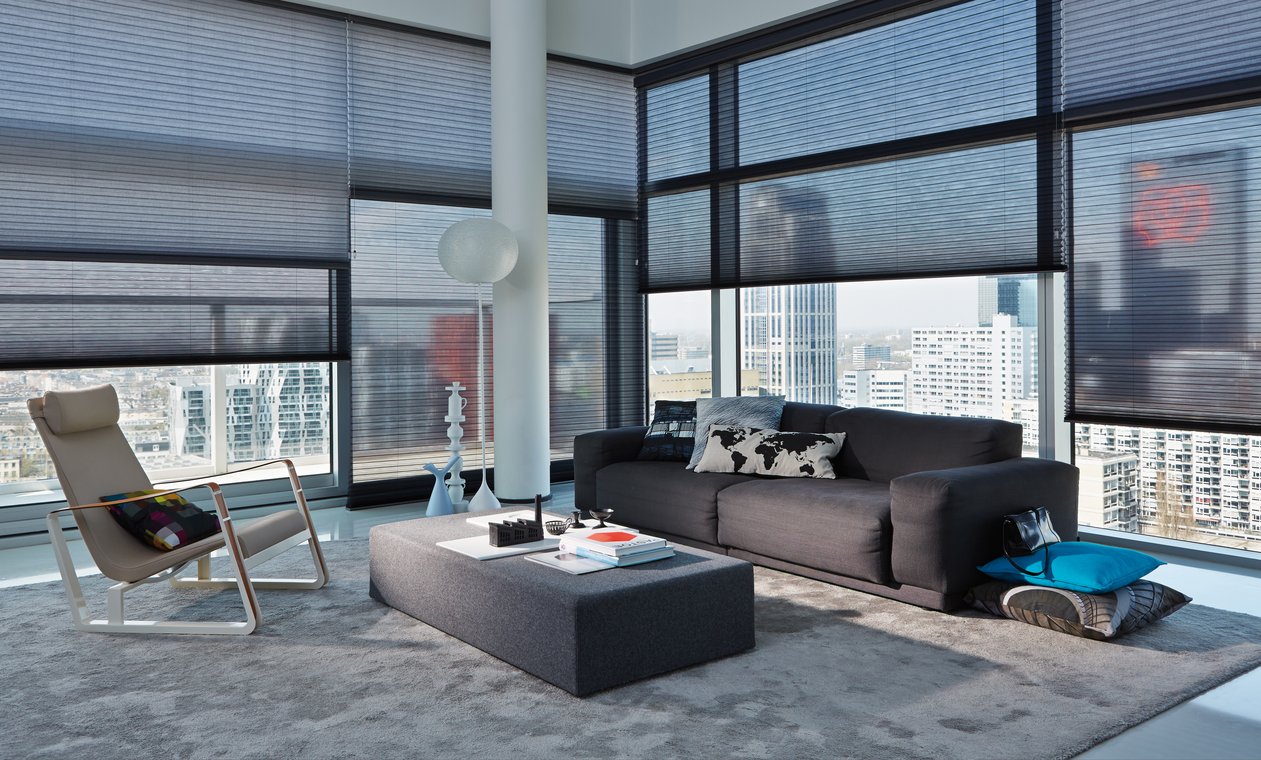 Top-Down/ Bottom-Up
Open your shades or blinds from the top…or the bottom…and enjoy as much natural light as you want – balanced with the level of privacy you're looking for.
Sliding Glass Doors
Almost all of the Luxaflex® range can be used to dress a traditional patio or sliding glass door. However, we do recommend our 'Top-Down/ Bottom-Up' operation for easy operation with flexible light control and privacy.
Skylights
Control the sun's glare and stop your conservatory or loft space turning into a comfortable space.